Chose the number below in each category that best describes your bowling style.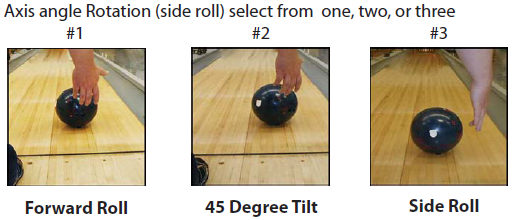 Step 2: Total your numbers up from ball speed, rev rate, and axis rotation. Use that number to select your drilling pattern.
Step 3: Layout must be based on your Positive Axis Point, illustrations are all based off a 5-1/2 over PAP.
Step 3: Choose your lane condition.
Step 4: Adjust surface.