Use and distribution of this article is subject to our
terms and conditions
whereby bowlingball.com's information and copyright must be included.
A Big Thanks From Our Week 42 OTB Contest Winner Larry Eakin! OTB Air Force!
Congrats to our Week 42 OTB Contest Winner - Larry Eakin of Alamogordo, NM!
Larry won his choice of any Stock OTB Ball! He selected a 15 pound OTB Air Force Bowling Ball!
Here's a message Larry sent us after he received his ball:
Dear bowlingball.com,
I received my contest won Bowling Ball on the 7th of June and was at our local bowling alley this morning so took a couple of photos of me with the Air Force Bowling Ball for you.
I will have it drilled later this year and will use it during the fall/winter league.
Take care and thanks for the ball,
Larry Eakin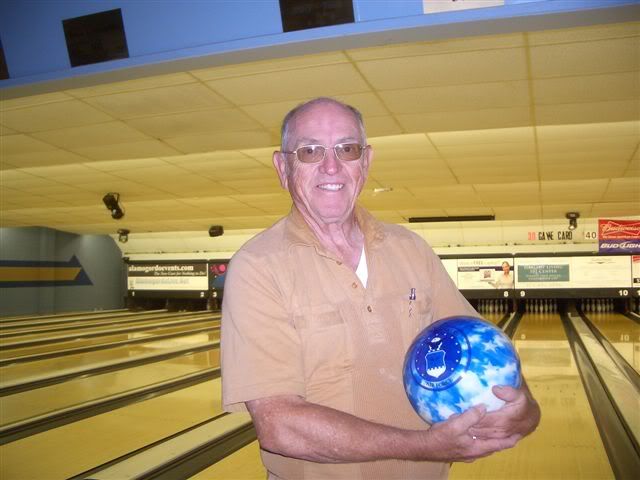 Enter for your chance to win this week's ball!